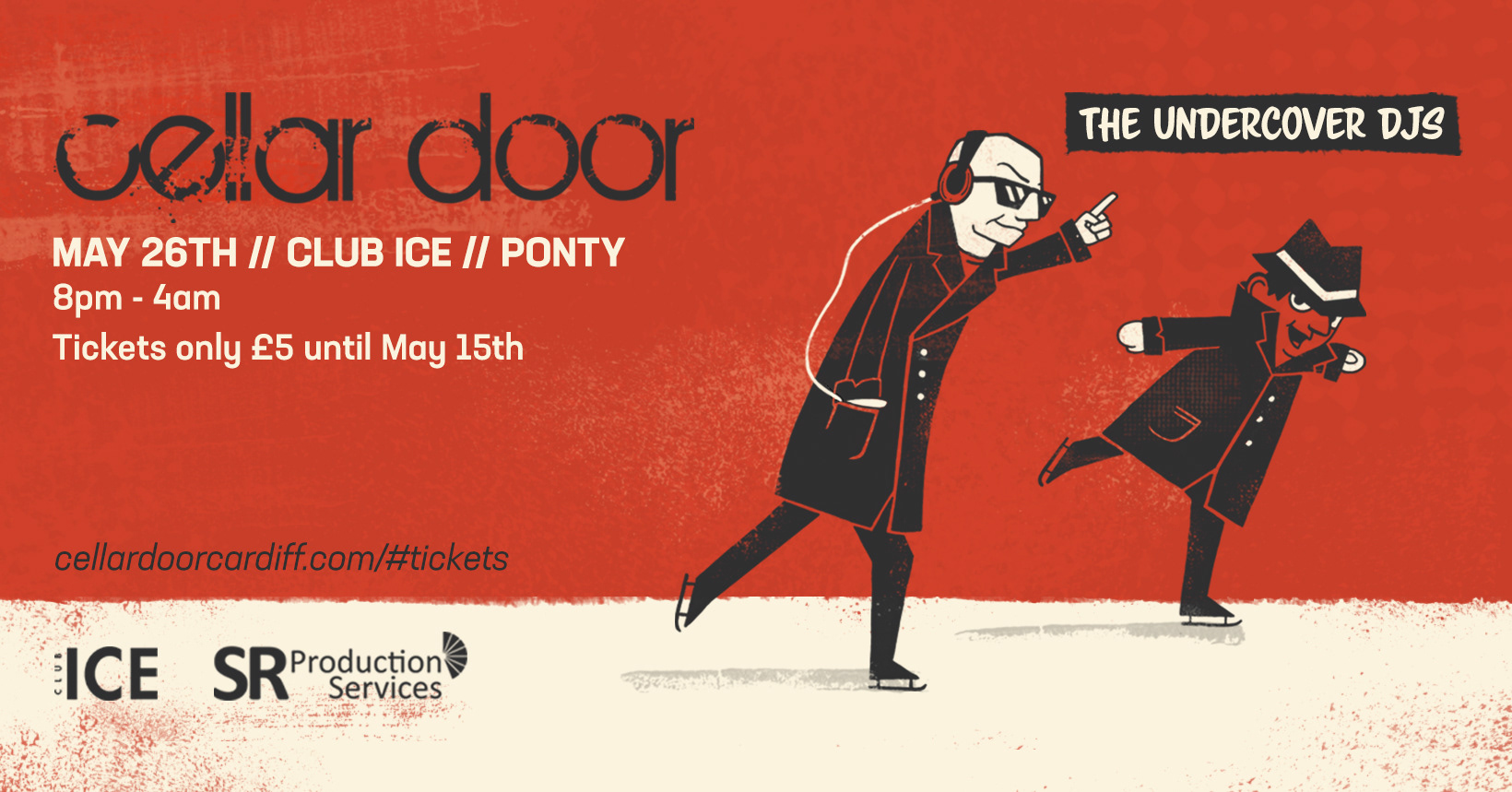 The Brief
Cellar Door House & Techno were looking out for a new Designer to give them a fresh new look as they went into their 7th year. They were looking to stand out from the crowd, and I was able to achieve this through illustration. Cellar Door is also known as the "Undercover DJs", so we agreed on the idea of illustrating two DJs getting up to mischief relating to which club they're heading to for the next event. I made the illustrations and overall design quite dark, gritty and intense which matches the style of music and how they wish to be seen. However they also wanted an element of fun, and this is where the Undercover DJs come in. They are inspired by old cartoons which are shown in Cellar Door's cartoon cinema. 
I was first tasked with creating web banners for their next two upcoming events which can be seen now. A different colour has been used for each event so that the audience can easily identify between each one. I have also been busy creating posters and admission cards for the events,
which I will update this project with 
very soon!