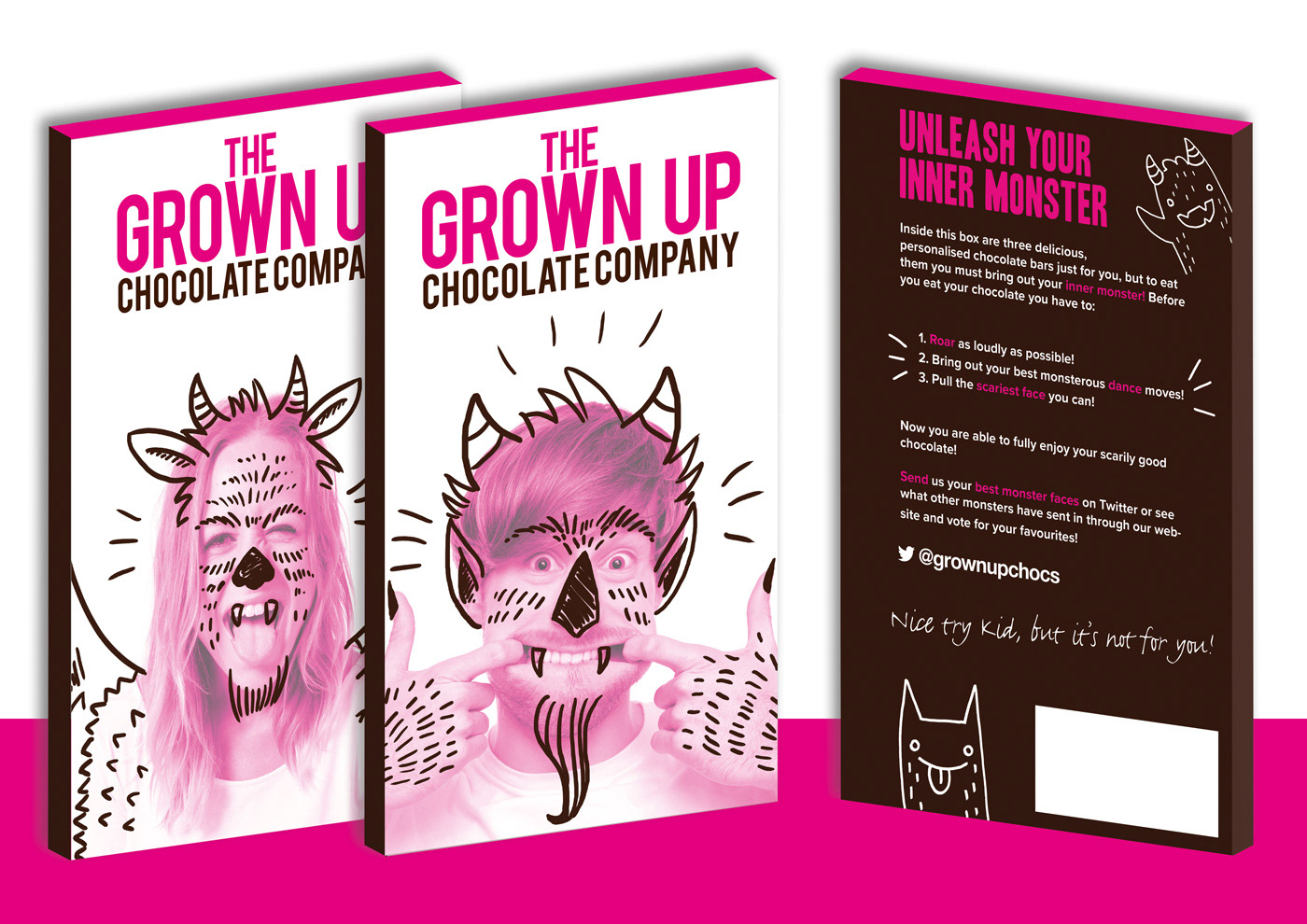 Bring out your Inner Monster
This project was for the YCN student awards 2017. The Grown Up Chocolate Company wanted packaging for their new product; a chocolate bar and wrapper that is fully customised by the customer.  The packaging that the chocolate bars and their wrappers come in needed to be fun and playful, just like the company.
I came up with the idea of bringing out your little inner monster. This was to encourage adults to become a child again, which is the requirement for eating the company's chocolate! On the back of the packaging are challenges that the customer must complete which will successfully bring out their inner monster.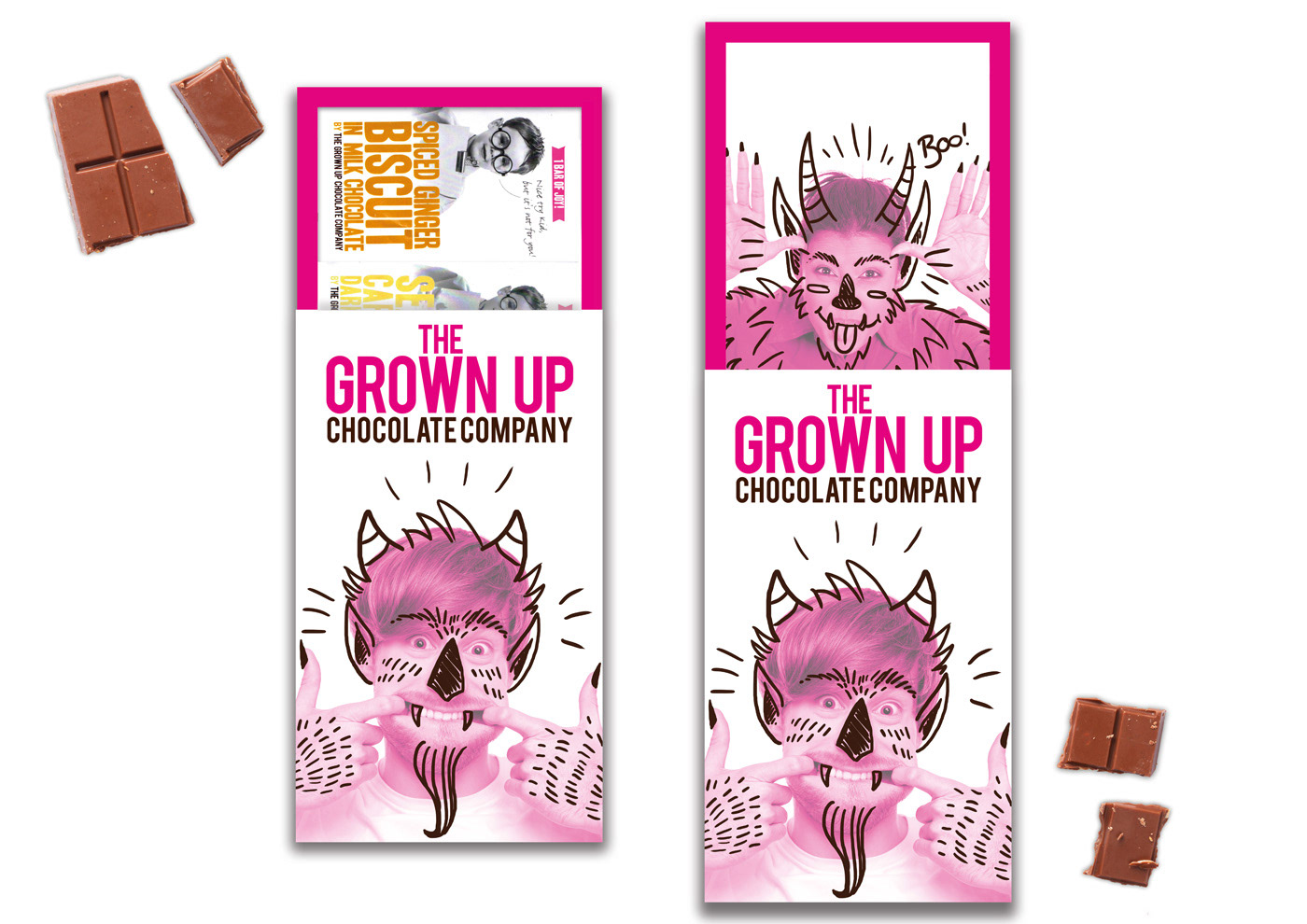 The Landing Page
The brief also asked for a landing page which must relate to the packaging. One of the challenges on the back of the packaging required you to send in or tweet your silly monster face to the company to get people excited about the product, and to make others laugh.